Can I Build Internet Proxy Server
2014/07/10 17:32
Yes you can, and what you need to do is just uncheck "Disable External Users": "Options"->"Advanced"->"Networks".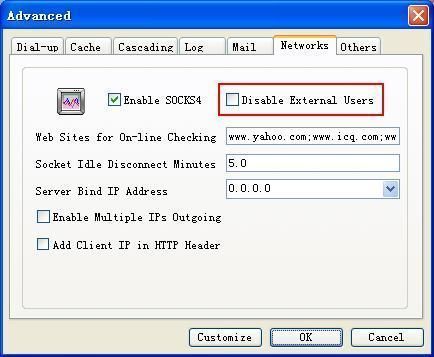 Furthermore, if the Internet proxy server on which CC Proxy software has been located is behind a router, you need to make port forward settings in the router to make sure Internet clients can connect to CCProxy. Mostly, you need to create such rules for port 808 and 1080. If you have changed these default ports, just create port forward rules for the customized ports.

For more details, please refer to this article - Internet proxy server Installation guide.

Related: