Introduction of Dial-up
2015/07/15 17:26
Click the "Dial-up" tab in "Advanced" dialogue box (Figure 1-1).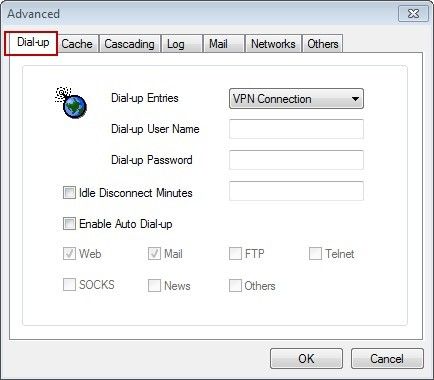 Figure 1‑1
If you have created a dial-up connection, you need to click the connection you need in "Dial-up Entries" drop list, in "Dial-up User Name" and "Dial-up Password" edit boxes type user name and password, then click the "OK" button (Figure 1-2).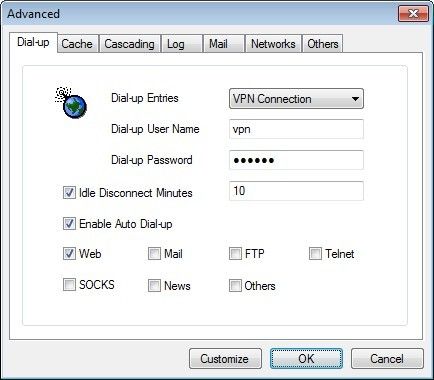 Figure 1‑2
Idle Disconnect Minutes: After the network has been left unvisited over the configured time, system would disconnect the network automatically.
Enable Auto Dial-up: When you visit web, mail, or FTP sites, if you haven't dialed up yet, system would dial-up automatically for you.
Related: