Run CCProxy in NT Service
2015/07/15 17:35
Please click to select the "NT Service" check box on the "Configuration" dialog box as Figure 1.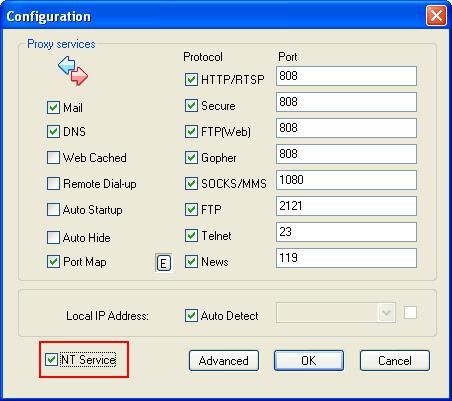 Figure 1

Then you will find a service named "CCProxy" in the server's service list as Figure 2.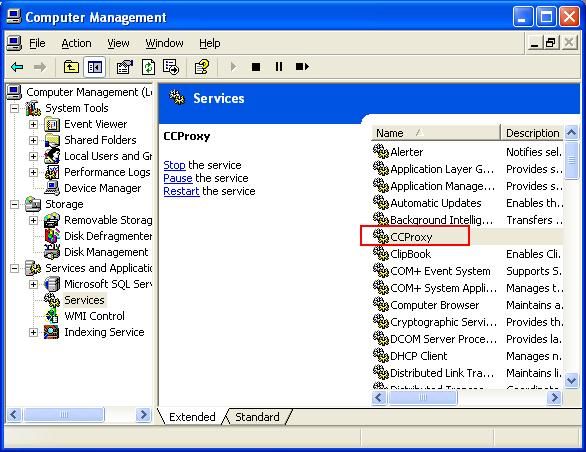 Figure 2

If you have enabled this function you can also close the interface of CCProxy while the service is still running.
Related: