Configure Freecap to Work with CCProxy
2014/08/16 17:42
1. Introduction of Freecap
FreeCap is free software from FreeCap.ru. It enables client applications without proxy settings to access Internet. It just likes a cap. Can cover client applications, capture their network connection and turn them to proxy software and Internet sharing software with SOCKS5 protocol (Figure 1-1).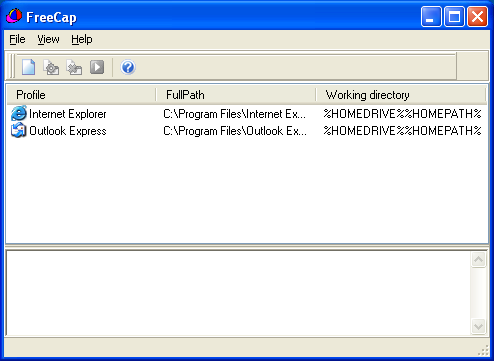 Figure 1-1
2. Configuration of FreeCap
1) Install CCProxy on the server.
2) Install FreeCap on the client.
3) Run FreeCap->open the menu File->Settings-> open the "Default SOCKS server" tab.
4) Write proxy address & port into the edit boxes and select "SOCKS v5" (Figure 1-2).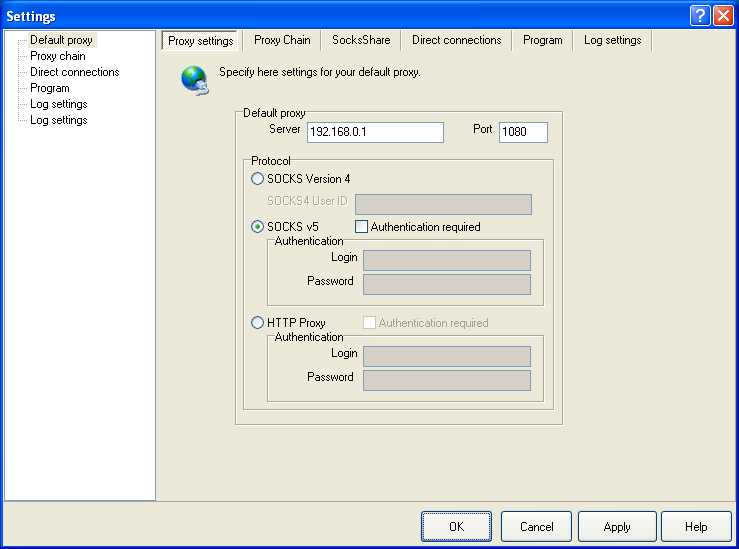 Figure 1-2
3. Use Network Applications in FreeCap
The easiest way to add new application is to drag or drop the application shortcut into Freecap from your Desktop (Figure 1-3).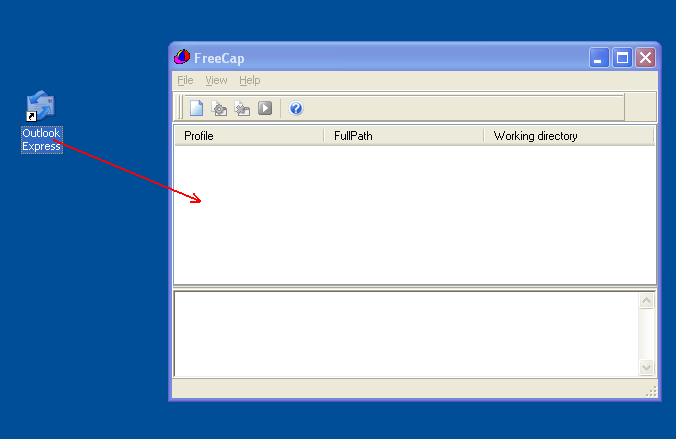 Figure 1-3
But here is other method. You can create profile for application.
1) Press the button "New profile" on the toolbar, or from menu "File->New application", pop up a window as below (Figure 1-4).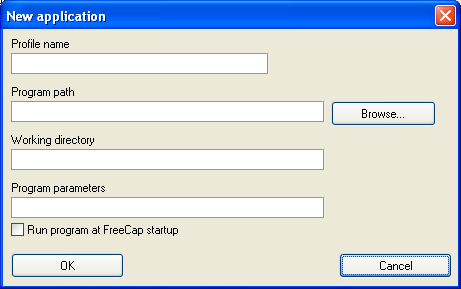 Figure 1-4
2) Edit by yourself or let the FreeCap fill by pressing the "Browse" button (Figure 1-5).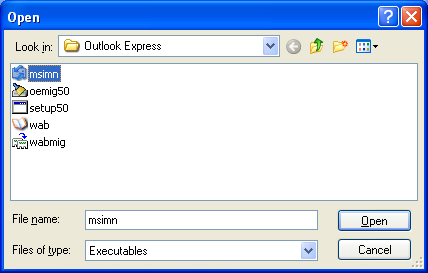 Figure 1-5
3) FreeCap will scan program for all necessary information and put it into profile (Figure 1-6).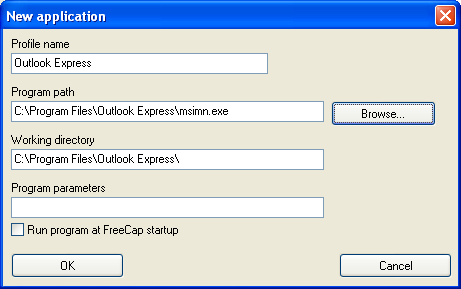 Figure 1-6
All in all, the process of Outlook Express accessing Internet is as follow: Outlook Express -> FreeCap -> Socks 5(CCProxy) -> Internet.
Note: You need to run FreeCap and Outlook Express at the same time when you want to use Outlook Express.
If you want to use other network software, you also can drag your software into FreeCap and launch your softwrae from FreeCap.
Related: