How to get proxy server addresses
How to hide my IP address when surfing? How to access blocked websites? How to download vedio or game resources which are available for only certain districts? How to speed up my surfing? If you are confusing with such questions, proxy server will be a very good choice for you. There're millions of proxy server addresses provided by some orginizations and individual over Internet.
To make use of a proxy server, you first of all need to get the proxy server address, it should be an IP address or a URL such as "proxy.mydomain.com". If the proxy server provides a URL as its address, it sometimes means that the IP address of this proxy server is not stable, it maybe a dynamic IP address. For some users, this is what they exactly want, so it's also a trick to get proxy servers with dymanic IP address.
Method 1 - Get Proxy Server Addresses via Search Engine
There are many third-party organizations providing free proxy server list. Choose your favourite search engine to search for "proxy server addresses" or some other similar key words so that you will get many lists of proxy server. The good news is many of them are even free and anonymous.
However, there are so many proxy server addresses in the list that you need to evaluate one by one to get a fast enough proxy server address. Even though the list has been sorted by countries, it's still a heavy workload for you. Furthermore, many free proxy servers are not stable, some of them are even temporary. You may find that the proxy server address not available any more, but just yesterday it's very good, fast and stable. After all, free lunch is not so tasty.
Method 2 - Scan and Find Working Proxy Server Addresses
Taking the above shortcoming into account, the proxy scanner will be much helpful for you. Proxy scanner is one kind of proxy server softwares, with it you can get a list of thounds of proxy server addresses in minutes. The point is all of them are available and it also showes the speed of each proxy server. Sounds rather magical? Just google "proxy scanner" and download such tools to enjoy yourself.
Method 3 - Build Your Own Proxy Server to Get Proxy Server Addresses
Most people need web proxy server for surfing so they need to make proxy sever seetings for the browers such as IE, Firefox, Chrome and so on. However, they always need to change the proxy settings now and then because of the unstable free proxy server addresses. If you are tired of this, you can also build your own proxy server with CCProxy - an easy and efficient proxy server software. CCProxy is a Windows proxy server software however, it can serve for clients with various OS such as Windows, Linux, MAC, Unix and so on. It can be used over both LAN and Internet, bellow are the steps for you to build your own proxy server.
Step 1 - Proxy Server Installation and Configuration
Download the latest version of CCProxy (V7.2) from the download center. You can choose the "CCProxy 7.2 Free Version (3 users only)".
Install CCProxy on a computer which can access Internet. Just keep clicking "Next" to finish the installation.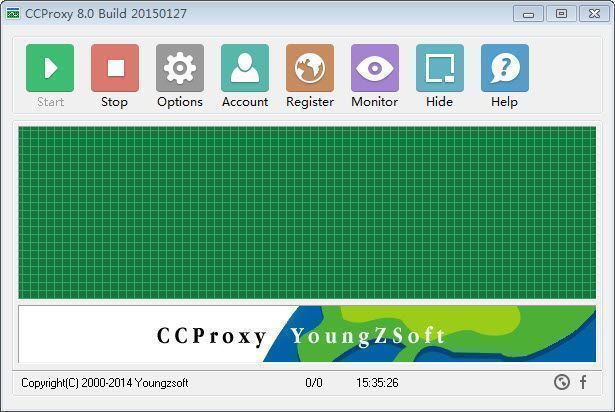 Figure 1
3. "Options" -> "Advanced" -> "Networks", click to not select the "Disable External Users" check box, then keep clicking the "OK" button to save.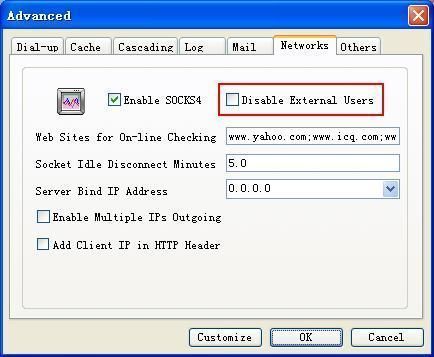 Figure 2
4. Keep all the other options of CCProxy as the default settings. Now, this computer is automatically working as an anonymous and free proxy server.
Step 2 - Network Settings and Obtaining Proxy Server Addresses
If the computer on which CCProxy has been located is connected to the Internet directly, with no router or firewall, please just ignore this step.
If it's behind a router/firewall, you need to open a hole in the router/firewall and map port 808 and 1080 to this computer. As a default setting, CCProxy uses port 808 and 1080 for HTTP/HTTPS and SOCKS proxy, these two protocols are mostly used.
Before next step, you also need to obtain the proxy server addresses, it should be an Internet IP address but not LAN IP address. Just google for "IP query" or "query IP" or some other similar keywords and open the website google has listed for you on your proxy server. Then you can get the current Internet IP address of this proxy server for free.
Step 3 - Make Proxy Server Settings in The Browser Such as IE, Firefox etc
Let's say one of the proxy server addresses is "208.113.200.5". Now you and your friends can make proxy settings in the browser as bellow to surf with your own proxy server for free.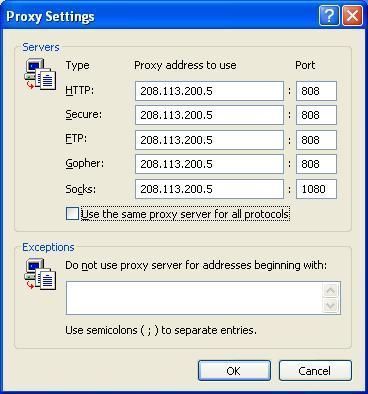 Figure 3 - Proxy Server Addresses Settings in IE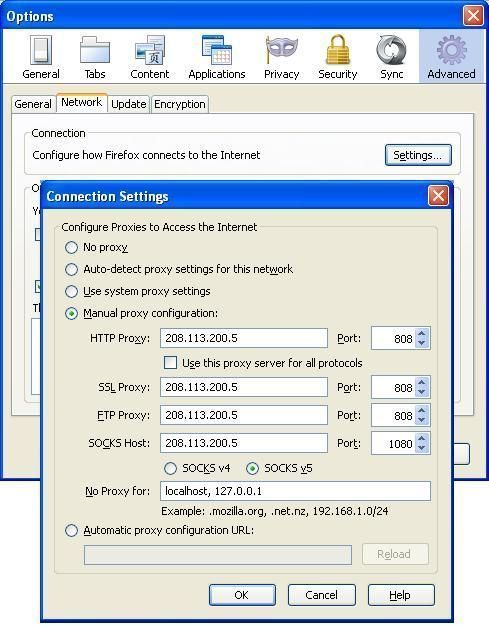 Figure 4 - Proxy Server Addresses Settings in Firefox
Besides IE and Firefox, maybe you also need to make proxy settings for some other network applications such as MSN Messenger, Skype, CuteFTP etc. We also have more instructions for you - how to proxy server for various network applications.