CCProxy Quick Start
2015/07/17 14:36
Step 1 - Install CCProxy on the Server
The server is the computer that can access the Internet directly.
Make sure that all clients within LAN are able to access the Server.
Suppose the server IP in the LAN is 192.168.0.1, and then 192.168.0.1 is the proxy server address.
You can download CCProxy here. Run ccproxysetup.exe and follow the on-screen instructions to install CCProxy.
Run CCProxy on the server (Figure 1).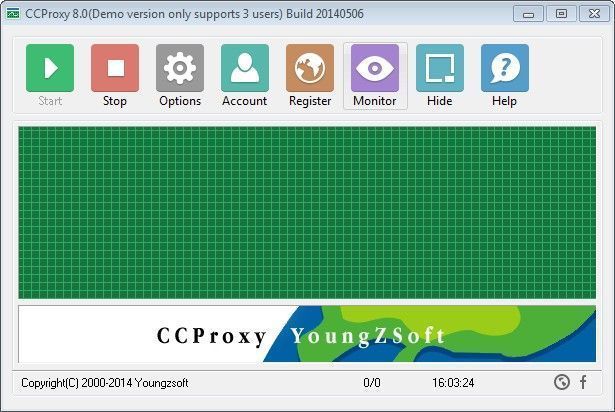 (Figure 1)
If you get problem in launch CCProxy, please refer to "CCProxy Start Problem".
Step 2 - Add client's IP into CCProxy
Choose one computer in the LAN that needs to access the Internet. Suppose the IP address of the computer is 192.168.0.2.
Open CCProxy main window, click "Account" button, then popup "Account Manager" dialog box.
Select "Permit Only" in "Permit Category" and select "IP Address" in "Auth Type" (Figure 2).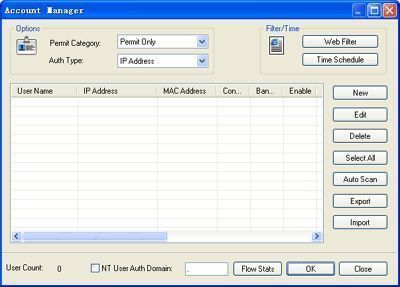 (Figure 2)
Click "New" button, fill "192.168.0.2" in the "IP Address/IP Range", click "Save" and "OK" button (Figure 3).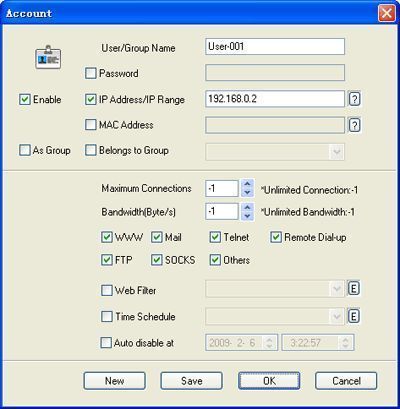 (Figure 3)
For more details information about add users, please refer to how to add accounts and how to add groups.
Step 3 - Configure IE at client
Go to client computer and open IE window.
Open "Tools" menu, select "Internet Options" and open the "Internet Options" dialog box.
Select "Connections" tab, click "LAN Settings" button (Figure 4).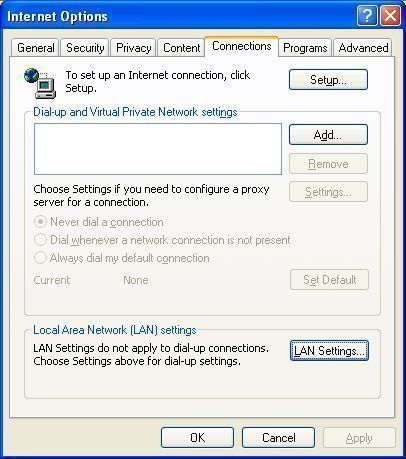 (Figure 4)
In the pop up "Local Area Network(LAN) Settings" dialog box, select the "Use a proxy server for your LAN" check box, type "192.168.0.1" into the "Address" edit box, and type "808" into the "Port" edit box (Figure 5).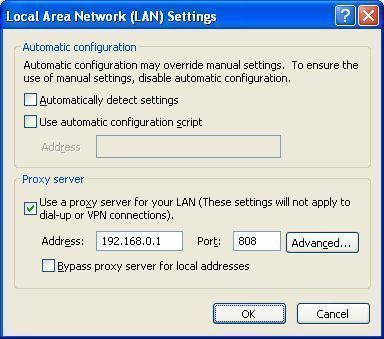 (Figure 5)
Related: