Cannot Access FTP Sites Requiring Authentication
2014/06/24 17:27
Sometimes, you may get an error as bellow and can not access FTP sites which require authentication.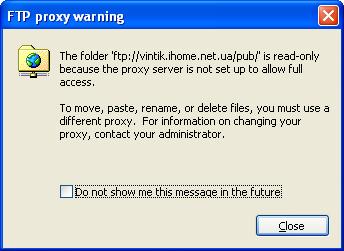 Here's a solution for this issue (suppose the proxy server's IP is 192.168.1.100) -
1. Enable the "DNS" and "SOCKS/MMS" option of CCProxy in the "Configuration" window.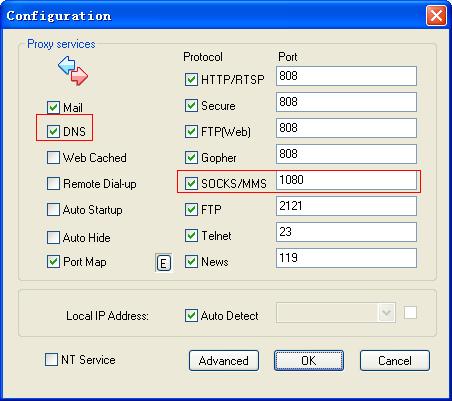 2. On the client, "Local Area Connection Status" -> "General" -> "Properties" -> "General" -> "Internet Protocol (TCP/IP)" -> "Properties", set the "Preferred DNS server" as the IP address of CCProxy server.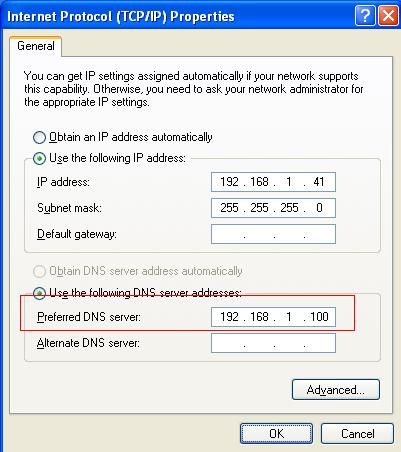 3. In the IE or Firefox proxy setting window, leave FTP proxy blank.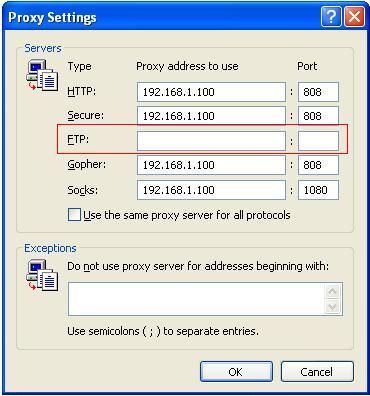 4. Suppose the FTP site is ftp://111.111.111.111, username is test, password is test, please input ftp://test:test@111.111.111.111 to visit this FTP site.
Related: