Access FTP Site Using IE via CCProxy
2015/07/17 14:51
Suppose the proxy server address is 192.168.0.100.
1. In CCProxy, click to select the "DNS" check box in the "Configuration" dialog box.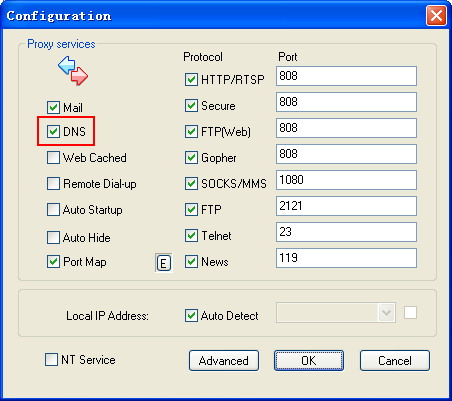 2. Click to select the "Enable SOCKS4" check box in "Options"->"Advanced" -> "Networks".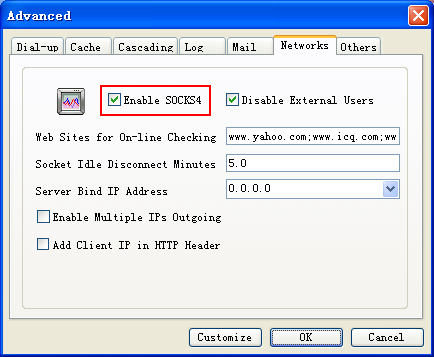 3. At clients, Open TCP/IP property in network property and set dns and gateway to 192.168.0.100.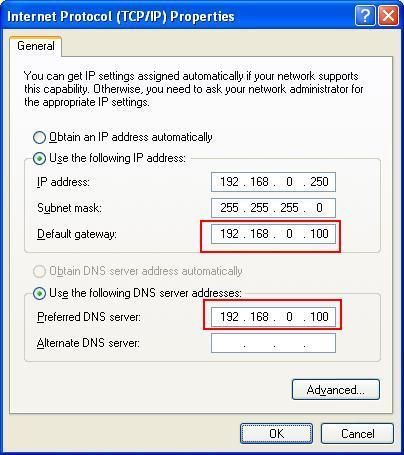 4. Open IE at clents, click "Internet Options" -> "Connections" -> "Lan Settings" -> "Advanced" -> Leave blank in FTP field, fill "192.168.0.100" in SOCKS and 1080 in port.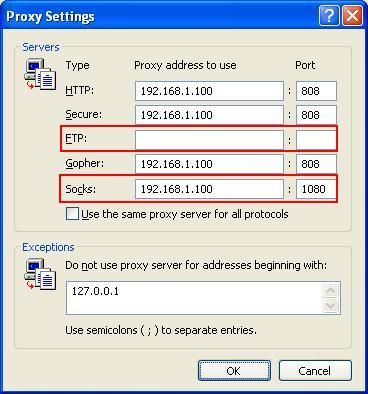 Related: