Modify the Web Filter Feedback Information
Pleaes open ccproxy.ini, and revise "AuthorityFailed=Unauthorized ..." to what you like.
If you are using 6.62 or above, please go to this path: C:\CCProxy\web, and then you can find these files: authinfo-account.htm, authinfo-content.htm, authinfo-site.htm. Please modify them as you wish.
Note: you also need to do as bellow to make sure clients can get the "Unauthorized..." page.
IE "Tools" -> "Internet Options" -> "Advanced" -> click to not select the "Show friendly HTTP error messages" option (Figure 1-1).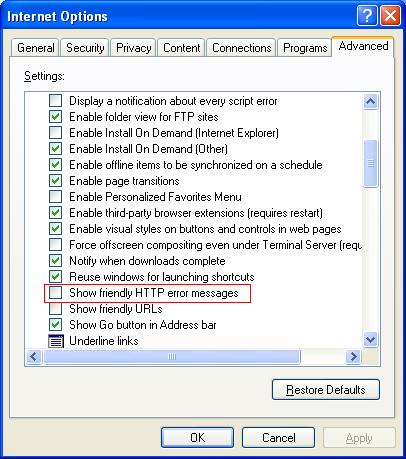 Figure 1-1