How to Check Serial Number
2014/06/21 11:37
1. Check Register Dialogue Box
1) On the main interface of CCProxy, click the "Register" button.
2) The "Registration" dialogue box will pop up, please check your serial number in "Serial Number" edit box (It is recommended to remember the machine ID in case of it change.)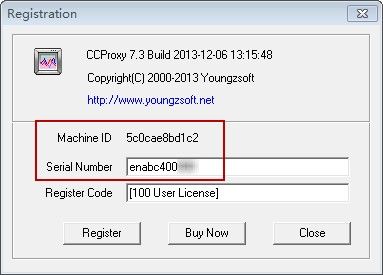 Figure 1‑1
2. Check the Configuration Files of CCProxy
1) In the installation directory of CCProxy, double-click "CCProxy.ini" (Figure 1-2).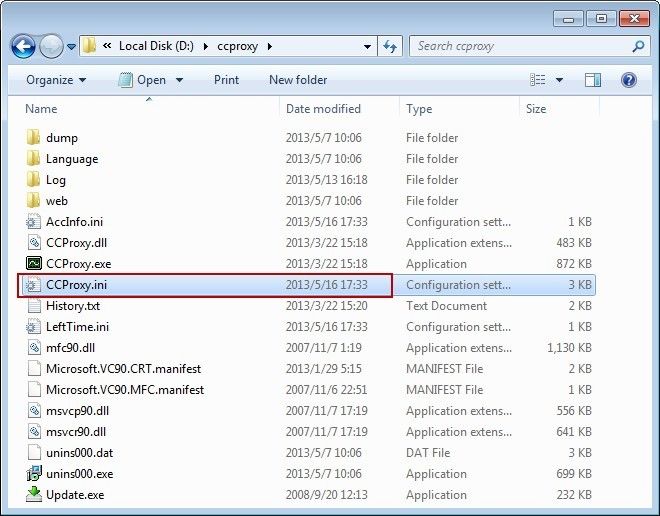 Figure 1‑2
2) In the pop up "CCProxy.ini" notepad, check the serial number (such as enabc400***) (Figure 1-3).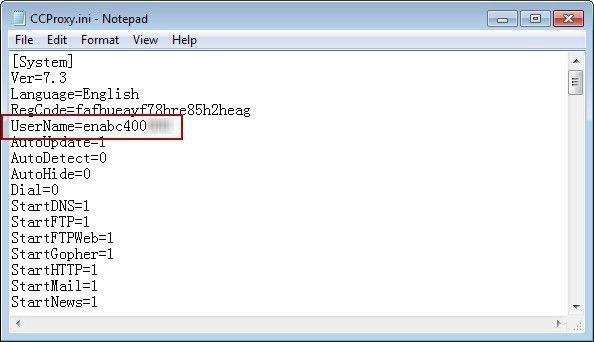 Figure 1‑3
3. Consult Youngzsoft
1) Offer your register information to Youngzsoft, the required information including:
Company Name
Contact Name
E-mail Address
Telephone Number
Company Address
2) We will activate your serial number with guidance of the information you offered.
Related: